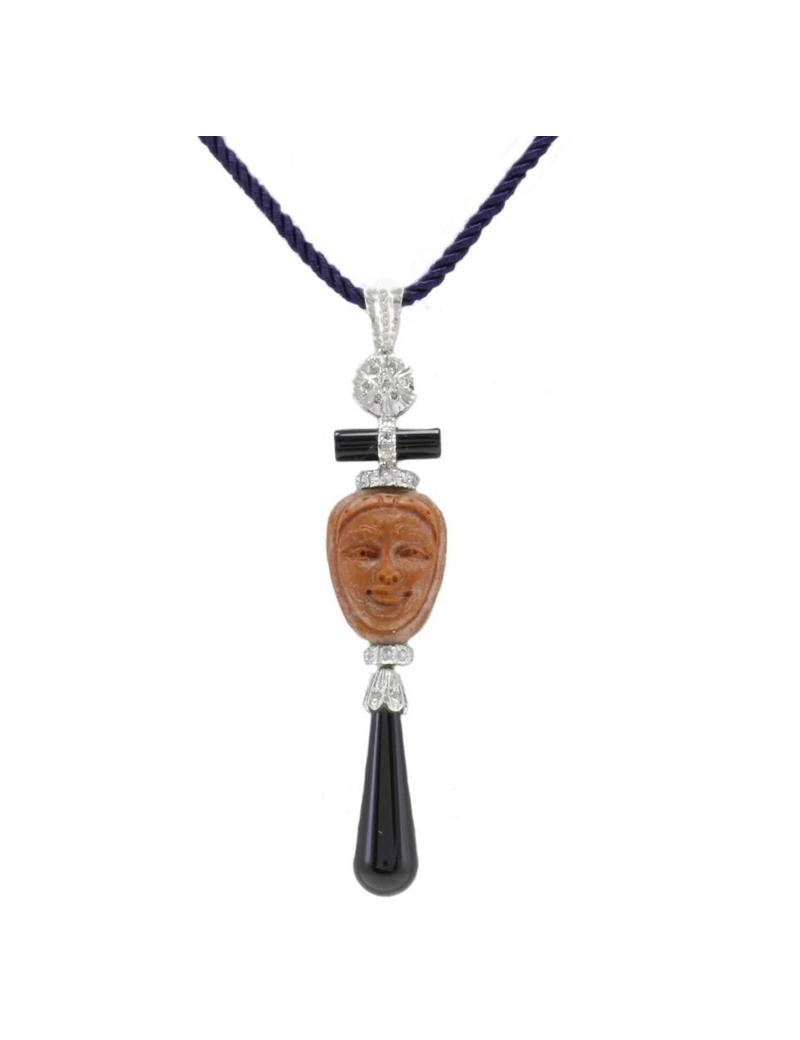  
Face Leaning Pendant
Pendant in white gold, lava stone, onyx and diamonds.
Particular pendant in white gold 9 and 14 kt, composed of a face carved in lava stone, with a drop of onyx on the bottom.
The whole is embellished with diamonds.
Material and weights:
- Diamonds 0.35 kt
- Onyx, lava stone 3.68 g
- Length 7.5 cm
- Total weight 9.9 g
Ref. eri
Each jewel purchased is accompanied and accompanied by a Certificate of Guarantee and authenticity that shows the exact nature and weight of all the components and that certifies their authenticity.