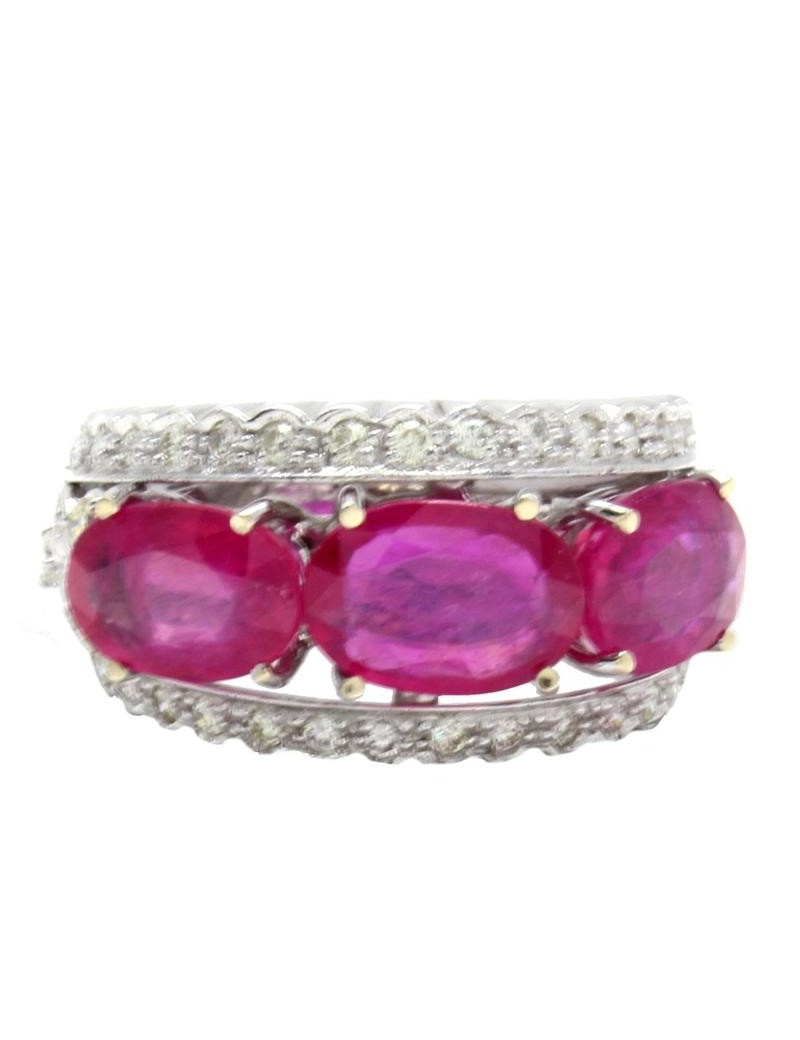  
Band Rubies Ring
Ring in white gold, diamonds and rubies.
Elegant and precious ring mounted in 14 kt white gold, embellished with diamonds that enclose three central rubies.
Material and weights:
- Diamonds 0.91 kt
- Rubies 7.31 kt
- Total weight 9.8 g
Ref. uega
Each jewel purchased is accompanied and accompanied by a Certificate of Guarantee and authenticity that shows the exact nature and weight of all the components and that certifies their authenticity.