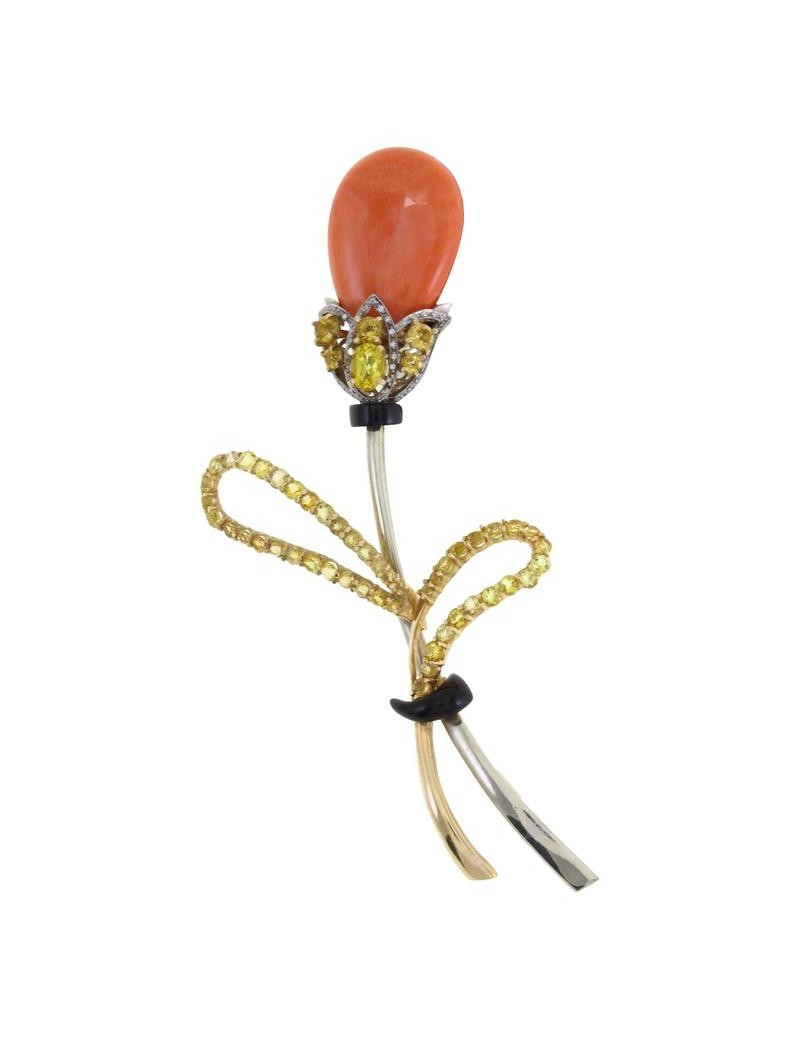  
Tulip Brooch
Brooch in white gold, yellow gold, diamonds, yellow sapphires, coral and onyx.
Delightful and particular brooch in the form of a tulip, mounted in 14 kt white gold, with 14 kt yellow gold details, composed of yellow sapphire leaves, onyx details, coral petals and a diamond base.
Material and weights:
- Diamonds 0.18 kt
- Sapphires 7.03 kt
- Coral 10.50 g
- Onyx 0.50 g
- Total weight 30.6 g
Rif. Fcaa
Each jewel purchased is accompanied and accompanied by a Certificate of Guarantee and authenticity that shows the exact nature and weight of all the components and that certifies their authenticity.