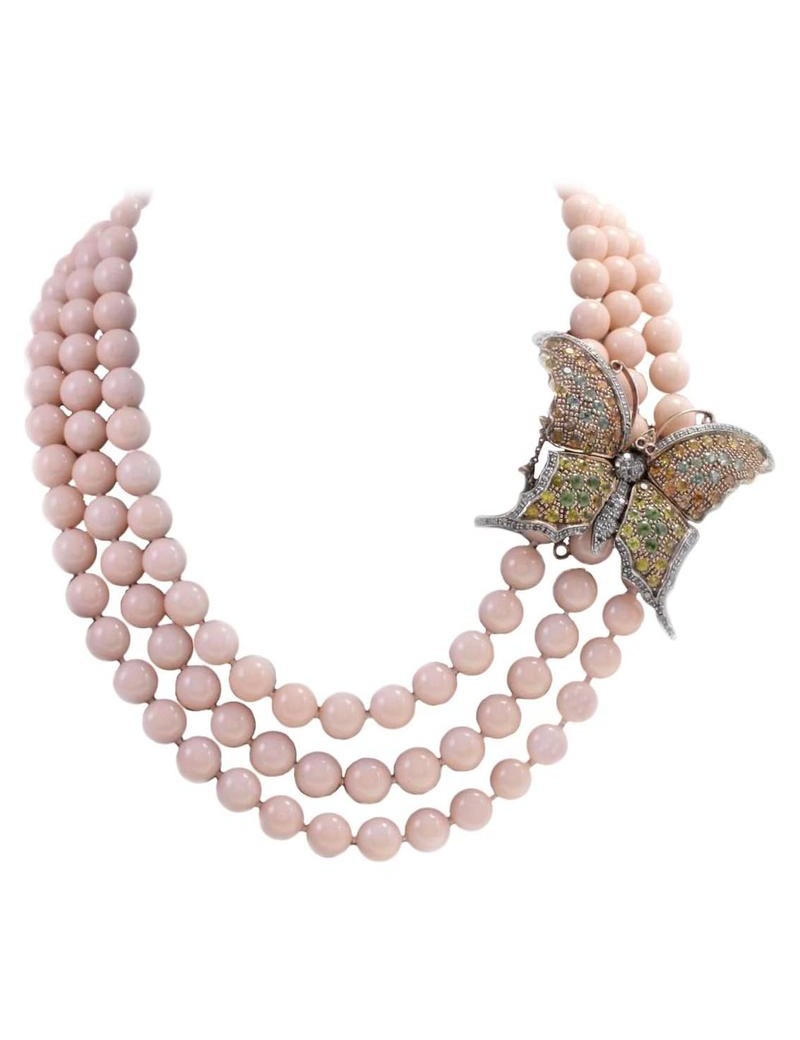  
Romantic Butterfly Necklace
Necklace in light pink, yellow gold and silver clasp, diamonds and sapphires.
Delightful and romantic necklace in light pink, with 9 kt yellow gold and silver clasp, a delicate butterfly embellished with diamonds and multicolored sapphires.
Material and Weights:
- Diamonds 0.85 kt
- Total weight 214.8 g
Ref. Urug
Each jewel purchased is accompanied and accompanied by a Certificate of Guarantee and authenticity that shows the exact nature and weight of all the components and that certifies their authenticity.