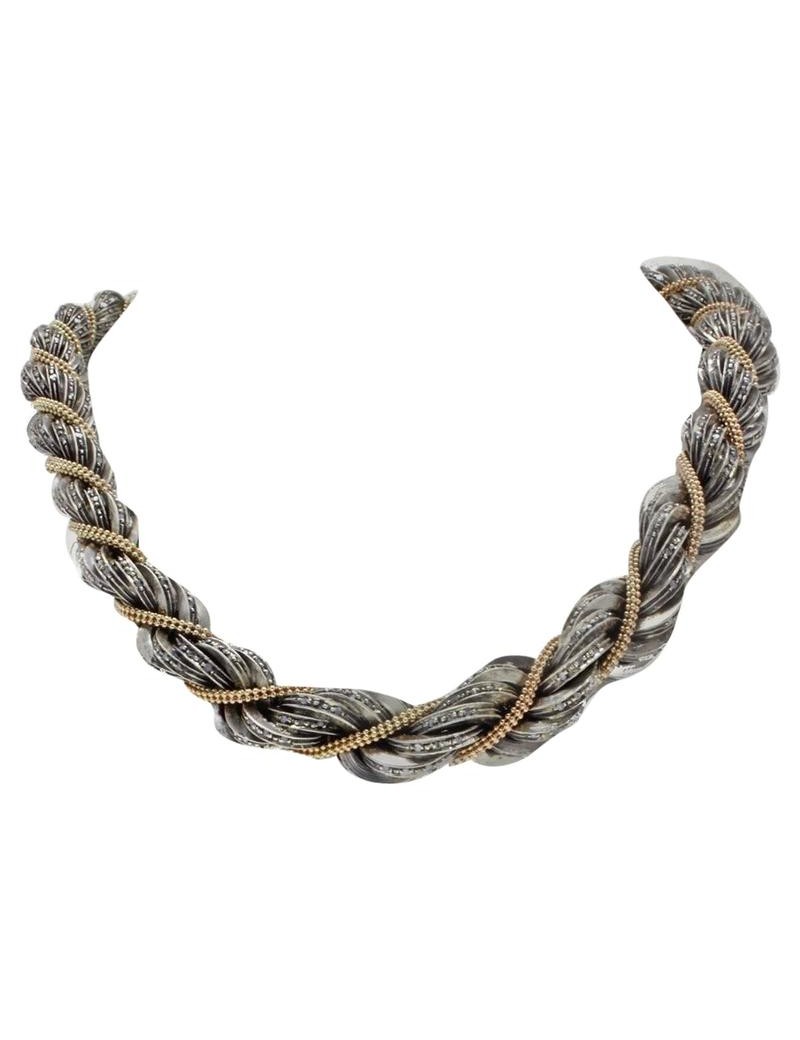  
Weaving Necklace
Gold and silver necklace with diamonds.
Delicious and charming necklace composed of a weave of silver threads with a 14 kt gold thread that encloses it. The whole is embellished with diamonds.
Material and weights:
- Diamonds 5.73 kt
- Total weight 194.9 gr
Ref. 169372
Each jewel purchased is accompanied and accompanied by a Certificate of Guarantee and authenticity that shows the exact nature and weight of all the components and that certifies their authenticity.